Press Coverage
Press releases
Advertising rates at www.metta.org.uk
Web Changes
This is where we'll announce the most recent major events at Metta. If you've visited us before and want to know what's changed, take a look in WHAT'S NEW first.
Metta.org.uk Establishes Internet Presence
See Press release 1 for more details.
Metta.org.uk has run into trouble
See Press release 2 for more details
Press Releases
These are the press releases we've issued over the years.
Mar 2001 -- Press Release 1
Nov 2003 -- Press Release 2

Media Coverage of Metta.org.uk
Red Magazine
Article on Buddhist meditation
Aug 2007

Top Sante Magazine
Article on Kum Nye
Feb 2007

The Diversity Training Handbook
Phil Clements and John Jones
Feb 2006

Daily Om
Issue: 17th Jan 2005
Article on Tibetan Relaxation (Kum Nye) practice.

York Evening Press
Issue - Oct 2004
Article on Campaign for Truth in Medicine.

The Times
Issue: 17 May 2003
A brief mention in the Weekend Times

Metro
Issue: 3 December 2002
Within a article on Kum Nye Metta was mentioned as a source of further information. Metro readership is in excess of 1,000,000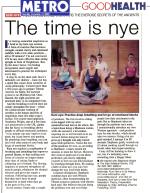 Zest Magazine
Issue: October 2002
Metta gets a mention within this national publication with a readership in excess of 300,000.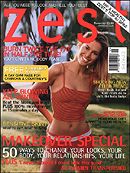 Now Magazine
Issue: 24 Apr 2002
A brief mention within an article about holistic health including Buddhist retreats.
Circulation 530,000 and a readership of around 1,000,000. So a special thank you to NOW. Maybe what many people think of as 'alternative' lifestyles are now working there way into the mainstream consciousness.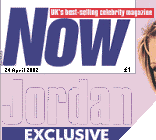 E-Commerce Essentials
2001 - Although this is not necessarily the sort of coverage we have been hoping for, Metta is pleased to say that this web site is featured in a technical book published by Microsoft Press which is called, E-Commerce Essentials with Microsoft FrontPage.
Given that Metta is a non commercial web site we are very pleased. Perhaps it is because Metta has been designed to be easy to use and features many desirable qualities covered in the book that are perhaps missing on many high tech profit hungry web sites. We can only say a big thank you to the author Greg Holden. More book info
Note: We hope to introduce a small (E-Commerce) store in the near future offering the opportunity to buy goods a reasonable prices.