Metta.org.uk encourages all visitors to extend their exploration into the world around them. Spend a holiday weekend at the seaside, exposing yourself to the glorious fury of the British coast. Journey to remote tropical jungles, throbbing with flora and fauna that have yet to be recorded in the annals of modern science – but have often been used for hundreds of years as local medicines. Immerse yourself in the infinite silence of the desert. Let mundane thoughts evaporate as you are confronted with the earth's immensity.
Travel alone. Meet different people. Confront different beliefs. Taste different foods. Hear different music. Smell different scents.
Travel with friends, old and new. Discuss your experiences. Be open to new perspectives. Open your heart and mind to others.
You can also enrich your travel experience by reading. We can highly recommend the Rough Guides; Footprint Books, and Moon Handbooks for an unbeatable list of high quality guidebooks, and links to other useful and inspiring travel related sites. Royal Geographical Society, and Wanderlust, publish excellent articles on our planet and her people. They also list a broad range of travel opportunities, and tour operators who will steer you on your journey. Let the experience and wisdom of others enrich your own personal journey, but remember – at the end of the day, it is yours, and is what you make it.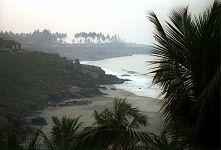 Remember that you are visiting someone else's home, and behave appropriately. Visit Tourism Concern - they list an excellent series of local tours and tour operators, who strive to promote the best aspects of tourism, and control the often social and environmental degradation that can be an unfortunate effect of thoughtless travel. Be mindful in your interactions with others.
Your journey does not end when you return home. A lifetime is well spent, working to incorporate the experiences of a short sojourn into our everyday life. Sometimes coming home is infinitely more challenging than that first step onto the dusty streets of a foreign country. Settling back into routines, confronted with bills, responsibilities, and seemingly mundane affairs can seem desperately empty after the thrills of trekking in the Himalayas, visiting Mayan ruins, or spotting African wildlife. And there's the rub. Our journey is what, and where, we make it.
By taking an alternative or holistic holiday, be it going to a Yoga Workshop in foreign lands, or joining a life enhancing spiritual journey type retreat holiday. Just by being within a new environment we can enjoy a truly remarkable experience together and build on our understanding of different cultures.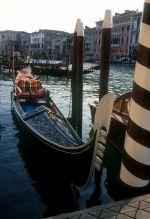 The intense need that so many of us feel, springs of our deepest need: we have to understand, we are not meant to remain forever ignorant. Three riddles confront us: the world, ourselves, and God. By its lovable beauty and its wonders, the world attracts us long before we come to feel it has a hidden meaning: we start out to study and conquer it, demanding what response it can give to our deepest desires.
But the world with its countless aspects cannot give us the fundamental answer: only God can. And God can be met nowhere but in ourselves. This truth every one must discover for himself. Our deep demands are alive because of a silent soul within us and they will be answered if we can only release that soul. In so many it has become paralysed through lack of use. The power to cure that paralysis lies in the heart and not in the mind.
Ella Maillart, Cruises and Caravans, 1942